How to use FBI Hostage Negotiating to land more clients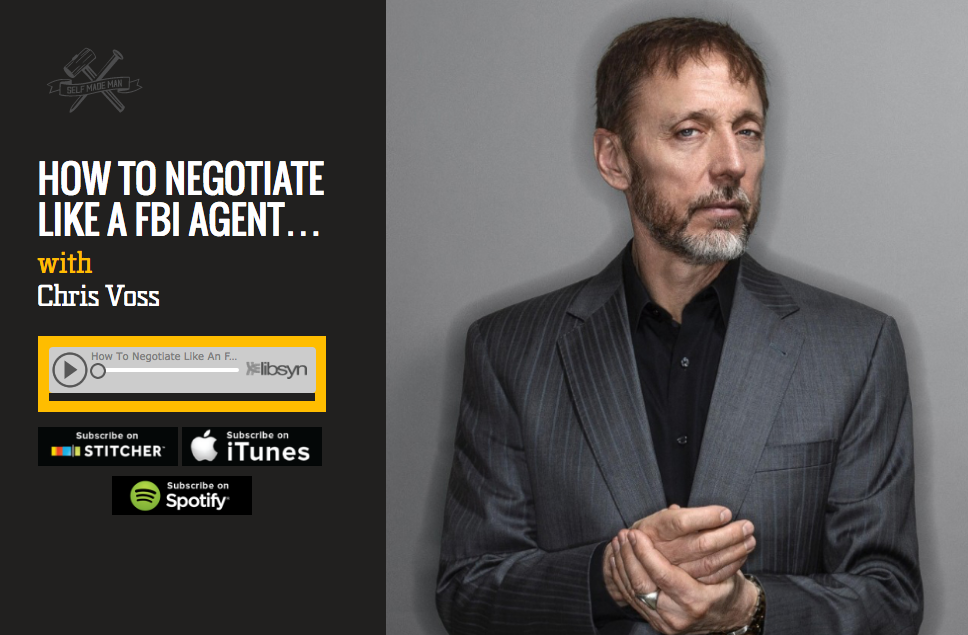 Hey everyone!
I wanted to share an UNBELIEVABLE podcast I listened to this week.

This guy was a Hostage Negotiator for the FBI for 25 years.

But what I really want you to get from this is how to apply the techniques and principles that he shares about negotiating for people's lives -- and applying them to how you present to your prospects.

This is exactly what I teach about how to land more clients -- but not by "selling" to your clients but by employing very similar methods to what this guy uses to save American lives.

So take a few minutes out of your day and listen to this.

And I'd love to hear your main takeaways and questions from this.  Hit me back!

Talk soon,
Matt

IMPORTANT:  DON'T MISS OUT ON EVEN MORE KILLER INSIDER TIPS.  MAKE TO SUBSCRIBE TO MY YOUTUBE PAGE AND GET NOTIFIED AS SOON AS THE NEWEST CHEAT GETS RELEASED.
Categories