More customers than you can handle. Within a few short months.
Discover The Proven Formula To Prevent Sales Objections & Easily Sign Up New Customers.

You're ONE SMALL STEP AWAY
From Getting Access To:
​THE SALES TSUNAMI CHEAT CODE ($999 Value): Sales really doesn't have to be difficult. Trying to overcome objections is unnecessary and actually keeps you from enjoying the success you've been working so hard for. In this program, I'm going to show you the proven formula and walk you through exactly what to do and how to apply these strategies to get more customers than you can handle -- within months.
SOCIAL MEDIA CHEATS: Discover the tightly guarded secrets to enable social media to drive business to your door - without having to chain yourself to use it everyday.
​ADVERTISING CHEATS: Discover the methods advertising agencies use to professionally market yourself online.

VIDEO CHEATS: Discover the insider tools that will make your audience view you as an industry legend - even if you're new or have no clue what you're doing.

​MINDSET CHEATS: Discover the best mentors that I personally use to keep me inspired towards greater success.

PRICELESS PERKS: As you begin implementing these Cheat Codes, you'll begin to create something that is elusive for most: A predictably lucrative business than allows you to spend more time actually enjoying your life and doing what you actually want to do instead of being slaving away to barely get by.

Your Transformation
In This Program
Step 1
Discover how to get more people people than you can handle calling you.

Step 2
Discover how to convert all these new inbound sales calls into new customers.
Step 3
Discover how to consistently get more new customers than you can handle without having to cold call or prospect.

Hesitant To Click That Red Button??



I totally get it. It's totally normal to be scared to make a big change in your life. I was too.

But if you keep doing what you're doing -- THINGS YOU KNOW DON'T WORK -- you're going to end up facing more:

BURN OUT

Working OT hoping to get by

Out-debating people's objections

Cold calling random strangers


Struggling to keep your morale up
Stressing out about making ends meet

Having "that meeting" with your manager

Feeling like a failure

Worrying about needing to find a new job




Hope things will get better



You Deserve Better



Cards face up. I always sucked at sales.
I decided I had enough of struggling. I knew it would never get better.
I had to do something to make a change.
This program quickly transformed me from struggling and working long hours, barely getting by, and trying to not get fired -- into being the consistent top producer in my company.

It was one of the best decisions I ever made in my life. It can be yours too.

FREQUENTLY ASKED QUESTIONS
I am new to sales. WIll this work for me?
YES. Probably even more than if you have been in sales for years. You'll have an advantage of not having to reprogram yourself from the bad sales training we've all had to go through.

I get really nervous trying to sell to people? Can this help me?
YES!
The reason most of us get nervous in sales is we're not being ourselves. We were taught to follow an artificial system with the goal of putting our interests first. What you'll discover in this program is how to be 100% authentic with your prospects so you aren't worrying about the outcome.

What is the length of the program?
The program consists of 9 progressive modules. There's always the chance that I might add some bonus modules as well. :)

What if I change my mind? Do you give a refund?
YES, ABSOLUTELY!
If you ever change your mind, you can cancel at any time in the first 30 days and you'll get a full refund. Keep your money. Do something fun with it. :)  (It's pretty rare for us to get refund requests but we're happy to oblige.)

YOU GOT THIS!
Let's Get Started.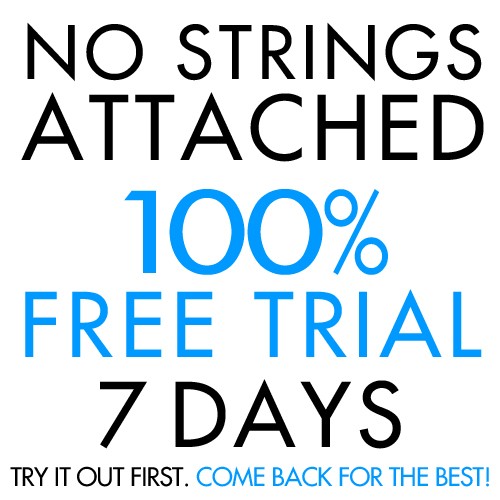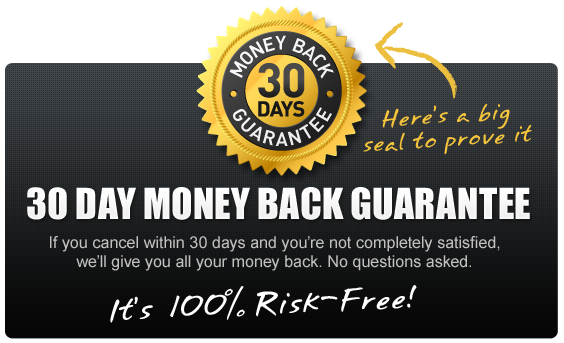 Earnings Disclaimer: Every effort has been made to accurately represent our product and its potential. Though this industry is one of the few where income potential and returns are promising, there are no guarantees that you will earn money using the techniques and ideas in these materials or any other available materials. Examples and results outlined in these materials are not to be interpreted as a promise or guarantee of actual earnings. Results may vary depending on the user, changing trends, and others mitigating factors. We also do not purport that this product will yield large returns in a short period of time , though any claims made in the product of actual earnings or examples of actual results can be verified upon request. From our experience, success using the program is often dependent on time commitment, financial resources, and various skill set because these factors differ according to individuals, we cannot guarantee your success or projected income, nor are we responsible for any losses or failures to earn desired profits.