THIS IS

NOT

LAME "SALES TRAINING"
NO Debating People Overcoming Objections

NO Sucking Up To People Building Rapport

NO Not Having Any Good Leads Cold Calling
FINALLY! A legit badass method to prevent objections.
WARNING: You may not have time to call all your new leads.
FINALLY.
YOUR CHEAT CODE.

Ever wish you had a Cheat Code that gave you a superpower to easily close sales without having to overcome objections?
It exists. I happened to stumble upon it -- completely by accident.

Let me be clear. I always sucked at sales.
But with this Cheat Code, landing clients became became easy.

The Sales Cheat Code is the polar opposite of the lame and counterproductive "sales training" we've had to endure. Instead, I teach concepts that I learned in "The Community", an underground Pickup Artist Society here in San Diego. But make no mistake, we never tried to pick up girls. Instead, we molded ourselves into genuinely high value guys who would naturally attract the girls who ended up pursuing us. The result? We got the girl and the other guys looked like tools.

Fast forward a few months, I was really frustrated, struggling in my new sales job when I had a revelation. What if I were to ditch everything I was taught in "sales training" and did what I did with my friends in The Community, but in my sales job? Little did I know how powerful of an effect it would have. Before I knew it, my income tripled, all while barely putting in any effort.

I'm here to help you get the same results as I experienced.
People just like you, overworked and underpaid salespeople, are discovering how to easily prevent sales objections and finally earn the income they were promised -- without the stress of having to resort to begging, debating, or cold calling -- just to barely get by.
You're about to discover how to pre-program your ideal prospects to want to buy from you -- on your terms -- without having any reason to give you any objections.
IT'S YOUR CHEAT CODE.

WHERE DID I LEARN TO DO THIS?
Picking up beautiful women in San Diego.
or rather...learning how to get them to

pick us up

.
HOW I FOUND THIS CHEAT CODE...

PRIVATE MASTER CLASS
REGISTRATION CLOSING SOON.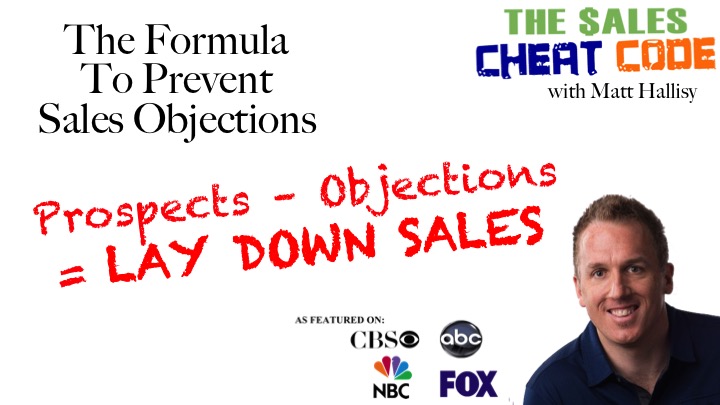 WHY DO YOU NEED TO PREVENT OBJECTIONS?

Because professional marketers never face objections. You shouldn't either.
These professional marketers are so scared you'll do what they're doing to get you to instinctively buy from them, they got this book banned from social media.
You need to use this before your competition does.
Claim Your Copy Now
Enter your email below

or Text "UNFAIR" to 444999
BONUS:  I'll send more FREE Sales Cheats to your inbox!
We hate spam too. Unsubscribe at any time.
Get Legit Sales Cheat
Codes In Your Inbox
For a limited time, as a bonus,
get your compliementary
copy of my eBook,
The Unfair Advantage.

We hate spam too. Unsubscribe at any time.
Programs That Will
Help You Right Now...
THE UNFAIR ADVANTAGE: WALKTHROUGH
Objections are a normal part of being in sales -- only if people don't want to buy from you.
Quickly discover the secret to prevent objections.
It's easier than you think.
PERSONAL 1x1 COACHING
Want to just cut to the chase and have me show you exactly what to do in your business?
Reserve a free coaching strategy session.
Are you just here to sell me worthless crap?
Are you just going to tell you me more of the same garbage that I know doesn't work?
I suck at sales. Will this stuff work for me?
How do I know that this "Cheat Code" actually works?
What the heck are you going to do for me?
Questions People Should Ask

Why should I trust you?
If I have questions, am I going to get some impersonal ChatBot or FAQ?
I work in a sales job where I have to do things a certain way. Can you really help me?
Will this work for me if I have a huge accent or something like that?
I saw your Personal Coaching program on your website. Should I sign up?
Do you offer a discount for any referrals?